IACAPAP Executive Committee Meeting 2023
By: Yewande Oshodi, IACAPAP Secretary-General, Consultant Psychiatrist. Child and Adolescent Psychiatrist & Associate Professor of Psychiatry, Department of Psychiatry, Lagos University Teaching Hospital & College of Medicine University of Lagos. Nigeria.

The Executive Committee (EC) of the IACAPAP, made up of the Bureau, vice presidents and other members meet annually to deliberate, review progress of the association and chart the way forward for the association.

This year's EC meeting was held in Copenhagen, Denmark on the 1st of July. It was a hybrid meeting with 7 persons attending in person and other members attending virtually.

This was the first EC meeting for the new Bureau and the IACAPAP President, Prof Luis Rohde addressed the entire EC sharing the vision for the tenure and the progress of the Bureau since its commencement of office.

The EC meeting was also an opportunity for the Bureau to present the proposed Strategic Plan of IACAPAP for 2023 - 2016. The EC approved the plan and it will serve as a guide to leadership over the next 4 years of IACAPAP. The strategic plan is the framework through which IACAPAP operates to achieve its goals aimed at improving child and adolescent mental health globally.

The strategic plan can be viewed here.

The meeting agenda included reports presented by the Secretary General and the Treasurer. The educational groups also provided updates on their activities, these groups were namely; Early Career, Donald Cohen Fellowship and Helmut Remschmidt Research Seminar. A communication report was also presented.

Other relevant issues were discussed and the meeting ended on a great note.

Plans around the upcoming conference in Rio have now commenced in earnest and that would be the next point for our IACAPAP EC meeting.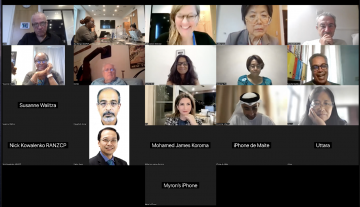 IACAPAP Executive Committee Meeting 2023 – Virtual attendance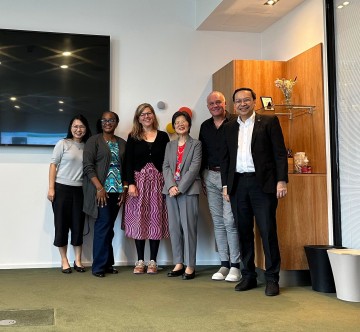 From left to right: Sue Wong, Yewande Oshodi, Carmen Schroder, Yukiko Kano, Luis Rohde and Daniel Fung.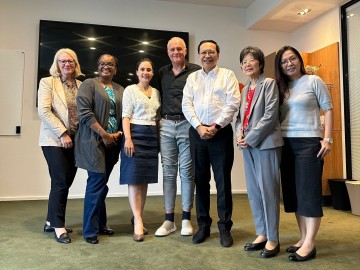 From left to right: Susanne Walitza, Yewande Oshodi, Dicle Büyüktaşkın, Luis Rohde, Daniel Fung, Yukiko Kano and Sue Wong.