Message from the President
Thank you for visiting our website and the portal through which the International Association for Child and Adolescent Psychiatry and Allied Professions (IACAPAP) has curated information and materials relevant for improving the quality of life and emotional wellbeing of both children and adolescents living with mental disorders and their families.
IACAPAP is an international association that is the home for more than 65 national child and adolescent mental health associations. With a history of almost 90 years and the efforts of thousands of child and adolescent mental health (CAMH) professionals, this portal shares evidence-based materials that can be freely used by this global community of CAMH professionals. Much of the material was collaboratively developed and benefit from the accumulated experiences and knowledge shared by this global community.
We hope that the materials here help you in the challenging but rewarding task of improving the lives and minds of children and youths all over the world. If you like the materials, feel free to share them and also consider donating to our cause!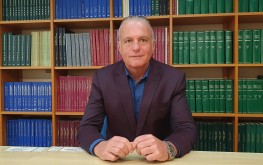 Professor Luis Augusto Rohde
President,
IACAPAP 2023 - 2026