Early Career Group Coordinator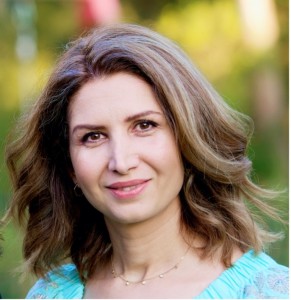 Dr Dina Mahmood is a Child and Adolescent Psychiatrist with expertise in the area of paediatric consultation-liaison at the Sydney Children's Hospital Network. She is a clinical lecturer at the University of Sydney and an accredited supervisor for the Royal Australian and New Zealand College of Psychiatrists. Outside work, she enjoys the company of her three busy children, her family and social network.

Dr Mahmood earned her medical degree from the University of Baghdad and worked in rural and regional Australia for several years after arriving on a humanitarian visa. During her distinguished early career journey in child psychiatry, she developed educational material for the formal training programs. She has several publications in conferences and in peer-reviewed journal. Her research interest is taking a focus on children with chronic medical illness addressing procedural phobia, medical trauma and attachment disruption. She is currently involved in some clinical trials in this area. She is an active member in local professional working groups concerned with paediatric emergency psychiatry and climate change & mental health.

She has a special interest in mental health workforce capacity building in areas where child psychiatry is under-served and has launched a professional Australian-Iraqi collaboration with the Iraqi board of medical specialisations to set the foundation of child and adolescent psychiatry training in Iraq. She is looking forward to embark in this new adventure as a coordinator for the Early Career Group with IACAPAP where she hopes to support the early journey of clinicians and academics in child and adolescent mental health.