Report on the Fifteenth European Conference on Tourettes Syndrome
By: Dr Seonaid Anderson Cpsychol,Chartered research psychologist and freelance neurodiversity consultant, CEO of Neuro-diverse and Behavioral Therapy for Tics Institute (BTTI), Chair of TTAG research committee, Secretary of Iktic-Jetique Belgian Tourette Syndrome Support Association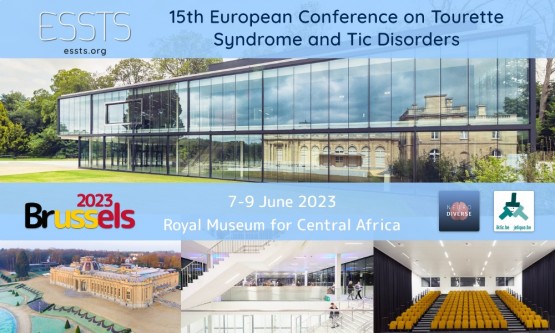 The European Society for the Study of Tourette Syndrome (ESSTS) conference took place between the 7th-9th of June at the Royal Museum for Central Africa in Brussels. This was the first time it was held in Belgium with assistance from local organisers Neuro-Diverse (www.neuro-diverse.org) and Iktic-Jetique Belgium (www.iktic.be).

Doctors, researchers, scientists and numerous patient associations from different nations participated with 150 attendees from 20 countries present. The conference organisers were truly delighted by the record-breaking attendance with attendees from Australia, Canada, Iceland, Sweden, Norway, Germany, France, Italy, Greece and the Netherlands to name a few.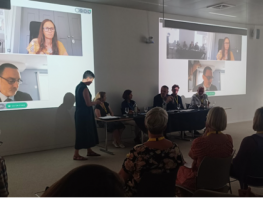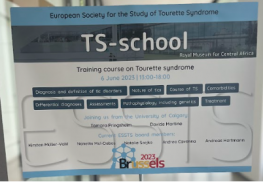 Another record broken was the number of abstract submissions this year, as well as endorsements of the conference by the International Parkinson and Movement Disorder Society (MDS) and the International Association for Child and Adolescent Psychiatry and Allied Professions (IACAPAP). The conference was also graced with the presence of the wonderful Professor Mary Robertson with us on her birthday, the 7th of June – also marked as Tourette Syndrome awareness day!
A meeting of the patient association umbrella called Tics and Tourette Across the Globe (TTAG) https://ticsandtourette.org/ also took place as part of the conference event. The support associations discussed collaboration between doctors and patient associations to help support the creation of new associations in countries where none exists.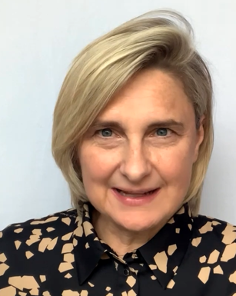 Although somewhat lacking in participation from Belgian healthcare professionals the conference was opened with a video message from Hilde Crevits who is a Belgian politician from Flanders and member of the Christian Democratic and Flemish party who is currently the Flemish minister of Economy, Innovation, Work, Social economy and Agriculture.
Amazing add-ons to the conference include a 'training school' for clinicians (physicians, psychologists, psychotherapists, nurses, medical students and other professionals) and behavioural therapy for tics training workshops in French and English to cater as many Belgian healthcare professionals as possible https://www.essts.org.
It feels like in Belgium we are very far behind in terms of awareness of Tourette Syndrome and tic disorders including their diagnosis and treatment. So this conference will leave a legacy for years to come which hopefully will highlight the advances that could be made to improve the lives of those with Tourette syndrome in Belgium as well as those around the world.