Obituary | Professor Alessandro Zuddas, 1957-2022
By: Dejan Stevanovic, MD, PHD, Clinic for Neurology and Psychiatry for Children and Youth, Belgrade, Serbia on behalf of the European College of Neuropsychopharmacology (ECNP)
Child and Adolescent Network
Prof. Zuddas died suddenly on the 9th July 2022, shortly before his 65th birthday. He insisted that we, colleagues, call him Alessandro, so I did it here, too.
Alessandro was a professor of child neuropsychiatry at the Department of Biomedical Sciences, Section of Neuroscience and Clinical Pharmacology, University of Cagliari, and the director of the Child and Adolescent Neuropsychiatry Unit at Cagliari University Hospital ("G. Brotzu" Hospital Trust), Cagliari, Italy. He earned his medical degree from the University of Cagliari, where he also completed residencies in pharmacology and child neuropsychiatry. He finished his basic neuroscience training at the National Institute of Neurological Disorders and Stroke in Bethesda, and he was appointed shortly after at the Institute of Pharmacology, University of Pisa, before the positions he was affiliated with until his death.
Alessandro has been an important figure over the past three decades in advancing and developing European child and adolescent psychiatry. Besides many other aspects of child and adolescent psychiatry, Alessandro's unique contribution was to pediatric psychopharmacology. Almost all research initiatives, clinical trials, EU- and other-agency-funded projects, or guidelines developed after 2000 in Europe related to pediatric psychopharmacology included Alessandro or were initiated by him. Most of his efforts were dedicated to researching, educating, treating, and advocating for attention-deficit/hyperactivity disorder (ADHD), with an impressive number of publications contributed to the scientific literature, including serving as Co-Editor of the Oxford Textbook of Attention Deficit Hyperactivity Disorder.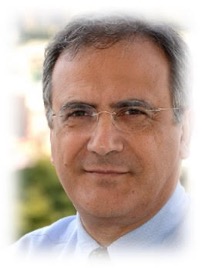 Equally impressive were Alessandro's engagements and contributions to initiatives with high societal impacts and advances in our field. One of the major roles that Alessandro had was within the European College of Neuropsychopharmacology (ECNP), a scientific association for exchanging and promoting research in the field of neuropsychopharmacology. He was a co-founder and chair of the ECNP Child and Adolescent Network as of 2008 and a coordinator of the ECNP School of Child and Adolescent Neuropsychopharmacology in Venice since 2012. These two initiatives are aimed at promoting knowledge about child and adolescent psychopharmacology among European young psychiatrists, writing grant applications and developing scientific publications, and at fostering the development of pediatric clinical trials. Alessandro was the driving force behind these initiatives, with his finest managing and communications abilities, beyond his scientific and educational background and knowledge.
Not less importantly, Alessandro was for more than two decades one of the core members of the European Network on Hyperkinetic Disorders (EUNETHYDIS), for a long time on its advisory board, and longstanding member of its European ADHD Guidelines Group. He organized two very important and famous EUNETHYDIS conferences in Cagliari.
In addition, Alessandro was long time coordinator of the European Child & Adolescent Psychopharmacology Network (ECAPN) aiming at the identification of unmet needs in child and adolescent psychopharmacology, conducting collaborative scientific studies and clinical trials, and developing strategies to improve state-of-the-art prescribing of medication to children and adolescents with psychiatric disorders in clinical practice, which was recognized under the European Network of Paediatric Research at the European Medicines Agency (Enpr-EMA). He was also an active member of the Scientific Committee of the Italian National Registry of ADHD. Finally, he was an active member of the c4c consortium, which brings together pharmaceutical companies, pediatric national networks as well as EU multinational sub-specialty networks, large patient advocacy groups, children's hospitals, and other public research organizations from across Europe, leading the c4c Psychiatry Expert Group.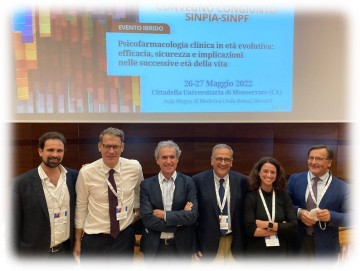 From left to right: Simone Pisano (Assoc. Prof, Napoli), Argyris Stringaris (Prof, London), Gabrielle Masi (Prof, Pisa), Alessandro Zuddas (Prof, Cagliari), Sara Carucci (Dr, Cagliari), Alfonso Tortorella (Prof, Perugia)
At a very personal level, he was considered to be a passionate mentor and teacher, an enthusiastic leader, and an honest and trustworthy friend. Preparing this obituary, I was impressed and touched to tears when seeing how many people were working with him on different articles and activities and how many generations of new trainees and students would have been led, inspired, and supported by him in the years to come. Thus, we who are left, at least those of us who had the privilege to know Alessandro, should find inspiration in the memory of his personality and accomplishments when continuing our work.
Further information