IACAPAP President's Message – Jun 2021
The Mental Health of Children: Whose Business is it?
By: Dr Daniel Fung, IACAPAP President, CEO, Institute of Mental Health Singapore, Adjunct Associate Professor, Lee Kong Chian Medical School, Nanyang Technological University
It has been about a year and a half since the pandemic started back at the end of 2019. We have had to contend with changes and once in a life-time experiences. We have had to deal with what is described as a new normal, that of social distancing, use of masks and regular handwashing along with restrictions of travel and other interactions we are so accustomed to. If adults are affected by this, and there is a lot of evidence of this in many industries, including healthcare workers, we must realise the impact all this has on the young. The youth have taken to this poorly. Clinical services have become inundated with young people who cannot cope with school closure and the lack of social interactions. The isolation alone has resulted in more emotional meltdowns and seeking of services. Although much has pivoted onto telehealth, this comes with its own limitations. Populations' and professionals' lack of familiarity with the technology and its use, along with inadequate guidelines and legal frameworks, have all resulted in an uneven development in fully leveraging on this new way of service provision. All this has in fact also changed the way mental health services for the young should be organised and what the business of child and adolescent mental health is looking like.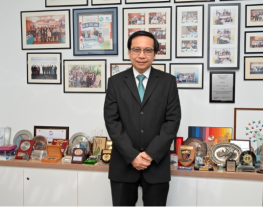 IACAPAP has had severe disruption to its business model because it was dependent on regular face to face meetings to sustain both the financial and emotional links it had with its members. The world congress moved from being a 4-year event to a 2 year one to sustain some of these efforts alongside the mentoring clinical leadership and research programmes for early career specialists. I started out in my tenure as President with a goal of looking deeper into the business side of IACAPAP. This was not something that I intentionally planned to do early in my career. Trained in science and having curiosity about how cognitions and emotions affect behaviour, I was largely unprepared for running a business. Yet in my second year as an associate consultant (which in Singapore terms means a qualified and independent psychiatrist), I was asked to attend a course on business management skills. I wondered why it was necessary and internally, I raged at the mere thought of making psychiatric practice a business. Surely, we as professionals had no business to dabble in such matters. We have, after all accountants and business managers to look after this in the hospital, to make sure that the books balance. We were responsible for the best possible care that we can provide for our patients, who were extremely ill, and required intensive care. It was patient safety and quality that made sense to me. Twenty years on from then, I am convinced that mental health professionals must have an intimate understanding on the business of mental healthcare. Why do I say that?
First traditional healthcare services by their very nature are intensive and limited resources. They require physical infrastructure to operate from and, in mental health, a highly trained workforce (whose training is lengthy and expensive) to provide intensive time and therefore costly services. Such services are often funded by governments. In countries with less resources, it is left to market forces and patients who are unable to pay for these will be excluded. This is worse in mental health because most mental illnesses are chronic diseases and tend to have high burden which means significant disability and inability of patients and families to pay for services. This can result in social drift which means such families drift into poverty levels which in turn may add on to the social causation of some mental illnesses. This may not necessarily affect children since it is the parents who must pay for services but children in families who are in the lower social economic status may be deprived of services as a result, particularly in lower income countries.
Costs of quality healthcare has become prohibitive. As we develop the evidence base for efficacious treatments, there is little effort to try and manage the costs of such treatments. This is most evident in cancer treatments but is creeping across the entire healthcare system including mental health.
One of the reasons why there is a disparity in the distribution of mental health professionals is the result of such professionals migrating to areas (including crossing countries) where remuneration is higher leaving lower- and middle-income regions desperately short of the human resources needed to provide mental health services.
Aspirations of professionals are changing and the altruistic demands of working in resource depleted areas have driven many away from government funded public healthcare to more lucrative fee for service private businesses targeting wealthy clients who can pay. This vicious cycle makes it even less attractive for newly trained specialists to take on the challenges of working in such trying circumstances.
These three reasons of scarce resources, high cost and the absence of rewarding work is not sustainable in the long run. It will result in treatment gaps, a bankrupt system with disenfranchised workers. This is the reason why the business of mental health services should be a high priority on every mental healthcare worker's mind.
Let's start by describing what is a business and how do we run a good business?
The legal definition of a business is "any activity or enterprise entered into for profit". This provides two arms to the concept; one arm is about activity or enterprise, which means it could range from a singleton psychiatrist operating from a clinic to an entire hospital service providing mental healthcare and; the other arm is about making profit. A simple concept of profit is of course about financial gain. Essentially businesses are driven by financial gain. The question most people ask is more about when such an outcome occurs. In the short term, businesses are seen as successful if they can find a product that fits and meets the demand of the market, generate strong revenue and market share growth. This will lead to profitability and healthy balance sheets in the medium to long term which is a supposed mark of success. But what sets businesses apart? What exactly is a good business and what are the important long-term goals? The real goal of a good business is one that is able develop a plan that is strategic, provide a team of people the opportunity to specifically execute that plan and to make sure that it is spread and sustained. The financial gain should not be seen as an outcome for individuals but broader, for the greater good of the community and country. In fact, one way of conceptualising profit is to consider the concept of value , which is essentially the quality of a service over the cost. The value that a healthcare business creates is key to having what one can consider a successful business.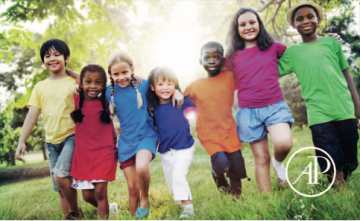 The mechanics of a good business emphasises having a good plan that is implemented by a good leadership with a good culture, with good understanding of strengths and risks of the business and creating a good work environment with social awareness, providing good customer service.
With this understanding in mind, good mental healthcare must start by making good business sense. Treatments must not only be evidence based but cost effective so that we can maximise the benefits for the entire community. Better still, the model should focus on long term and upstream work of promoting good mental health and preventing mental illness. For children, this may mean that our services will need to consider the social determinants of childhood mental illness and even as we are experts in diagnosing and treating such illnesses, we should consider how we can work across other sectors like education and social services to improve mental health literacy and prevent the causes of mental illness. To do this well, there must be a business model that can sustain it. Such a model is likely to involve some aspect of what we call capitation or in our layman parlance, a subscription model not unlike how we buy insurance. All governments should have a budget for health but instead of spending it on illness alone, they should spare some into mental health promotion and mental illness prevention.
In the same light, IACAPAP is also moving towards a sustainable business model in which our membership fees and fundraising will form the basis of how we focus on our 2 main missions
Advocate for the promotion of the mental health and development of children and adolescents through policy, practice and research
Promote the study, treatment, care and prevention of mental and emotional disorders and disabilities in the young
So, whose business is it? IACAPAP should see ourselves being responsible for both the mental health of children and the mental disorders that some children suffer from. We can only do this well if we operate from a fiscally responsible business perspective. IACAPAP is not in the business of making money but we are in the business of making a difference, for the next generation.