IACAPAP President's Message - Dec 2022
The year is coming to an end. My term as President has come to an end. The work which this current executive committee including the bureau, made up of the President, Secretary General, Treasurer and Immediate Past President, started is only beginning. I hope that this team has set in motion what we said we would do 4 years ago. So, in this final message for the bulletin, let me do 3 things, recap what we have planned, lay out what we have accomplished, and prepare you with a glimpse of the future.
In March 2019, I shared my first President's message (click here) in which we started the term of the team with a retreat and a survey after which, we said there were 3 areas to focus on in this next four years:
Developing a communication strategy that will connect our members
Create an administrative framework for our global work including the hiring of professional staff
Achieve a financially sustainable model to carry out our mission

I must say that on reflection, these were lofty yet achievable aims and I am also glad to say that we have accomplished them all, albeit somewhat painfully over these last 4 years.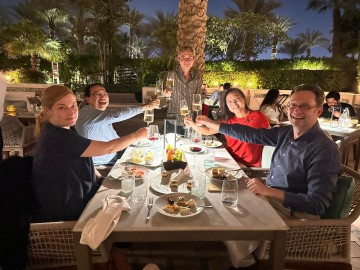 Our usual means of communications through our website and regular bulletins and emails were put to the test with the global pandemic. What we have developed over the last 10 years had prepared us for the lack of face-to-face presence well. We continued to meet online using video conferencing capabilities and a very active communications team led by our New Director of Communications, Hesham Hamoda. In 2018, I was enthused to be leading IACAPAP and hoping to invite the world to share our celebrations of 50 years of child psychiatry in Singapore. Alas, we had to do it virtually in IACAPAP's first and hopefully last fully virtual congress but it was a major success in that we managed to pull 1567 participants from 85 countries and balanced our books without denting our finances. We have partnered a global news agency to advocate our cause internationally. We launched a World Infant Child and Adolescent Mental Health Day on 23 April 2021 along with 3 other international organisations; World Association of Infant Mental Health, WPA Section of Child and Adolescent Psychiatry and the International Society for Adolescent Psychiatry and Psychology. Our website continues to be the focal point of our activities and we have developed a new individual membership programme including quarterly activities called lunch and learn. We reached the end of an era with Joseph M Rey retiring from managing the IACAPAP eTextbook but entrusting a new version 2.0 with a brand-new team of joint editors. I think that the regular meetings, bulletins and knowledge transfer through the textbook continues to be the backbone of our communications, which can only get better and stronger.
We were clear that there is much to administer in IACAPAP which meant that we had to connect the dots from the many activities and initiatives that we had embarked on. It was somewhat opportune that we managed to get the services of Ms Sue Wong, with her more than 10 years of experience in working at an international Professional Conference Organiser (PCO) to join us, initially as a part-timer but then became a full time staff of IACAPAP. She has singlehandedly met many of the processes we needed to do in running a global organisation, from registrations to banking and co-ordinating with members and partners, Sue was there, operating remotely in Malaysia while the Bureau (and the EXCO) operated across the world and the various time zones. Sue has been a godsend in helping us to connect, co-create and consolidate the mission of IACAPAP. Today, we have established our virtual offices in Switzerland including legal and banking needs along with a new WHO Liaison recommended by the Swiss Society. A new membership portal has also been launched (Member Site) and allows us to automate many of the tasks which we had to do manually in the past.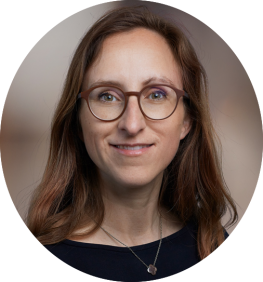 This last area is perhaps the most challenging for IACAPAP. I am sure our Treasurer, Petrus will attest to this. What I can say is that we have finally moved our bank from the United States of America to a local bank in Switzerland where we are registered and have been able to use that as a base for our financial transactions. Some work still needs to be done for international banking with regards to accepting payments from the world over and our Swiss PayPal account is unable to do this. Previously, our main source of income was from the World Congress which is one of the reasons why we made it every two years since 2004. However, this was not sustainable for the growth we are looking at. Memberships dues were not updated for a long while and has been an income source that we did not really explore until now. We have revamped our membership system to make the dues fairer in terms of the size of associations as well as their locations. Members from low and medium income countries may pay very low fees for membership and we have created a new category of individual membership that has the same rules as full members but allow for countries and regions who do not have large number of members to join.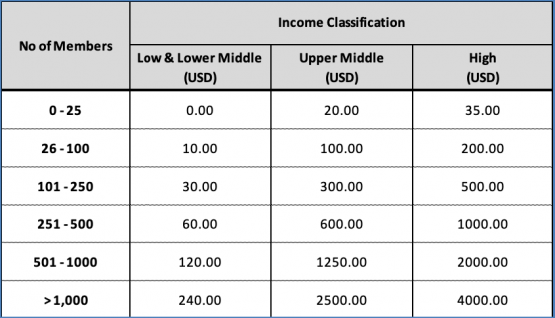 What is the future going to be like?
I believe that information and knowledge flow will become more interactive. Instead of static information, it will become live and dynamic, as social media has overtaken mainstream media in making information instantaneous. This will transform we as professionals work and learn. And IACAPAP will be on the crest of this sea change with our strong foundations in using IT.
There will be challenges administering a global organisation because of the many rules and regulations across the world. But because we are on the Internet, this traditional boundaries may be circumvented, allowing us to share our combined knowledge and expertise without the barriers of clinical protectionism. With Sue as an administrator 300 kilometres from where I as President operated, we have demonstrated the value of remote teams and this can only grow in the future. I foresee a time where IACAPAP has administrative support across the globe but managing to link virtually in the metaverse.
Finally, I believe that the future for IACAPAP will be sustained by both organisational membership but also individual membership. I see IACAPAP serving the interests of professional groups in representing them on the world stage such as WHO and UNICEF. In fact, we have officially appointed Susanne Walitza to a new position on the executive committee to be liaison to WHO on this basis. For individual members, their membership will eventually form the strong base for advocacy and training of a united global workforce that champions the mental health of children and adolescents. The IACAPAP world congress will continue to be a focal point for the sharing of knowledge experience and research but may not serve as the main revenue generating machine. That may be replaced by a global fundraising effort to sustain the work of IACAPAP.
So I leave you with the wise words of Matshona Dhliwayo; "Be wise enough to learn from the past, shrewd enough to capitalize on the present, and clever enough to prepare for the future."
IACAPAP's Executive Committee (2022 - 2026)