IACAPAP: Making Practice Accessible Globally
By Dr Daniel Fung
The last 3 months have been a whirlwind of trying to understand the systems and processes for managing
1) the overall direction that IACAPAP should take.
2) IACAPAP's effectiveness in delivering on its objectives listed in our constitution.
3) the monitoring and accountability of IACAPAP's executive committee.
I have been using all the technological means at my disposal, mostly through video conferences, meeting with every Vice President to discuss their needs in the part of the world they represent. The Bureau consisting of the President, Secretary General, Treasurer and Immediate Past President has decided on appointing several Councillors and two Presidential Fellows.
In a way, we are setting the governance structure for IACAPAP in the next four years of this term of office.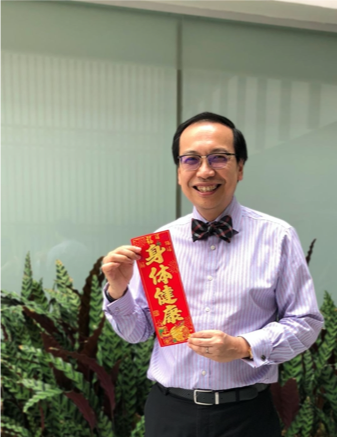 The councillors are senior members of our fraternity, namely Gordon Harper (our longstanding previous treasurer), Fusun Cetin (our past Secretary General) and Zheng Yi (our former Vice President) to help monitor and advise our aims and activities. The Presidential Fellows represent two important areas that we are the focus of our planning moving forward, that of Fundraising and Education. Let me explain.
Fundraising will form the foundation for our work. In order to achieve our aims and stay relevant, we need resources.
However, fundraising is not just about money. The term philanthropy is defined as a desire to promote the welfare of others, expressed especially by the generous donation of money to good causes. It is important to realise that the spirit of philanthropy is about promotion of the welfare of others and good causes.
Apart from improving the financial position of IACAPAP, philanthropy can help develop our strategic priorities by mapping needs and the resources necessary to meet those needs as well develop sustainable, scalable projects.
It can create an engagement of an international support base and recognise the efforts of a global team. The professionals can also be seen as partners in the process.
I am very aware of the philanthropy of many of the existing Executive Committee members who have contributed in money as well as in kind towards the work of IACAPAP. IACAPAP should be seen as an opportunity for people to give in support and we must show that we are a good cause to give to.
Liu Jing will help spearhead this fundraising effort by exploring various funding sources from individuals, foundations, and governments. Prof Liu is Professor and Chief of the Mental Health Center at Peking University and also heads the department at the Sixth Hospital in Beijing. She is one of the chief movers of child psychiatry in China.
We will also look at gifts beyond just money, such as voices (speaking up for our cause), influence (introduction to important opportunities) and time (providing professional services pro bono). We will also need to explore the various methods and techniques to engage and recognize donors.
If fundraising is the foundation, education is probably the most important tool for building on that foundation. We have collected an impressive array of educational products in the last decade or so.
It started with our regular world congresses encapsulated by monographs consistent with our themes. These publications have, over the years covered the breadth of Child and Adolescent Mental Health.
We have also produced, largely through the efforts of Joseph Rey, an extensive and dynamic textbook that is online and open access, which now also provides a virtual curriculum of additional educational resources–including slide presentations, end of chapter questions, and clinical exercises.
We have an affiliated peer review journal to share important research findings.
We have a massive open online course on child and adolescent mental health.
We have also developed a process of supporting regions of the world needing training with the development of Henrikje Klasen's iCAMH (international Child and Adolescent Mental Health) programme
It is now time to connect these various efforts to make this a global educational effort. While Julie Chilton's main role is further development of the textbook into a virtual curriculum, she will also incubate new resources and prototype these related initiatives into a feasible, flexible educational package for global needs, both in well-resourced as well as poorly resourced areas. Julie is an Assistant Clinical Professor at the Yale Child Study Center and also has a thriving private practice who is passionate about education.
I look forward to building this home we call IACAPAP together with everyone who believes in our cause: the promotion of mental health and development of children and adolescents through policy, practice and research around the world.
We hope each of you can join us in supporting the mission of IACAPAP. Whether you decide to contribute financially, attend our congresses and events, share your knowledge with others, amplify our voice on social media or whatever way you see fit, you are making a difference in the wellbeing of children around the globe!