Find out more on IACAPAP Individual Membership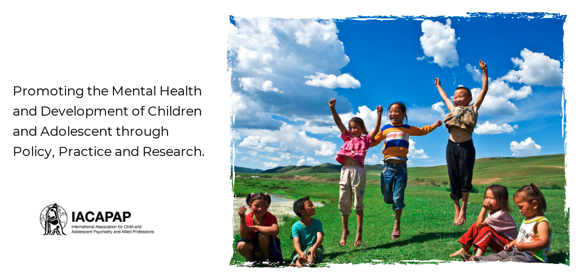 Greetings from International Association for Child and Adolescent Psychiatry and Allied Professions, or IACAPAP, is a non-profit organisation promoting child and adolescent psychiatry and the mental health and development of children and adolescents through policy, practice, training and research. To achieve its global mission, IACAPAP has a wide range of activities. These include, for example, a bi-annual world congress, a freely accessible e-textbook, a massive online open course (MOOC), and early career development programmes.

As the IACAPAP Secretary-General, I want to welcome you to join as an Individual Member. The Individual Membership is open to all child and adolescent psychiatrists and other mental health professionals, including psychologists, nurses, social workers or speech-/language therapists or professionals in training. We also welcome those who devote themselves to the study, treatment, care and prevention of mental and emotional disorders and disabilities in children and adolescents and their families.
Individual Membership is associated with different attractive benefits such as enjoying discounted member-only rate for the IACAPAP World Congress and other IACAPAP events, eligibility for awards and honours, full access to all programming, resources and networking offered through the Association, and more.

As an Individual Member, you will be connecting regionally and globally with other scientists and clinicians, providing and receiving education and information and building on a network that aims at promoting the rights and wellbeing of children and adolescents with mental health problems. We hope that this step will facilitate the global and trans-professional exchange, including early career professionals and capacity building in those parts of the world where few structures for professional collaboration exist to date.
You can learn more about Individual Membership at https://iacapap.org/membership/individual-members.html

We need your participation.

If you have any questions, please feel free to contact us.
Kind regards,
Christina Schwenck
Secretary-General