Donald J Cohen Fellowship Program 2024 | Announcement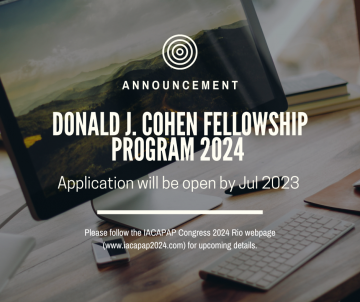 The fellowship is designed for individuals whose engagement could play a pivotal role in addressing the very specific needs of their country of origin. To this end, a prerequisite for all applicants is a submission of a project suitable for a poster or oral presentation at the Congress. Good command of English is an essential requirement.
We encourage all interested and eligible candidates to apply. We especially welcome applications from colleagues under 35 years of age and from countries where child and adolescent psychiatric needs are under-served and underrepresented
Visit www.iacapap2024.com for more information.