An Exciting IACAPAP program has launched, Please welcome The Early Career Group (ECG)!
By:
Dicle Buyuktaskin Tuncturk, Child and Adolescent Psychiatrist, Turkey.
Dina Mahmood, Child and Adolescent Psychiatrist, Sydney, Australia.
Getting certified after years of training, exams and hard work is so exciting, it is to some people a dream come true. However, in waking up from this dream, embarking on a new career poses many challenges as professional identity is refined outside of the training scaffold. Professional development, work-life balance, social-professional networking and academic contributions are all examples of ingredients in the recipe for professional fulfilment and they are unique to each person. And because the world has been more connected than ever through digital media, electronic resource sharing and exchange of expertise is becoming the hallmark of modern education and career growth. One issue here is finding the 'right and best' resources that match individual needs with the many options on offer, which can be especially problematic in the field of child and adolescent mental health due to the diverse nature of service delivery needs, uneven distribution of skills and the cultural cast on clinical problems, all making it hard to adopt a 'one model fits all'.

The Early Career Group (ECG) is set to support a 'right and best' start by bringing young child and adolescent mental health professionals together around navigating their own growth in this critical time of their career. This new program compliments the other programs of IACAPAP, including The Helmut Remschmidt Research Seminar and The Donald J. Cohen Fellowship Program that are mentorship/training programs to inspire young colleagues in their professional growth. The programs of IACAPAP were praised by many colleagues and described to have a crucial effect on their professional lives. ECG builds on IACAPAP's mission in global promotion of children and adolescents mental health by offering enhanced opportunities for professional development much earlier in the career of clinicians and researchers and by broadening their horizons through joint international networking.

ECG offers a unique combination of professional/educational growth and collaboration among young IACAPAP members by serving as the meeting point for those professionals to get inspired, collaborate globally, start international public health and research projects, and learn from other countries' organizations and policies. The group will also be a specific platform for sharing ideas, facilitating lectures and opportunities for long term mentorship in child and adolescent mental health. The Group aims to adapt a dynamic and interactive agenda shaped by the needs of its members. Last but not the least, the group is expected to foster recreational and social functions for those young professionals that are full of life!
The needs of ECG members will be organized by the two coordinators who will ensure that ECG members are warmly connected to the rest of the IACAPAP family of professionals to harbor their 'right and best' early journey in the child and adolescent mental health workforce. Coordinators will also keep the group members linked and, as needed, open channels of interactions between members from various parts of the world so as to 'start together and grow bigger'.
Dr Dina Mahmood is a Child and Adolescent Psychiatrist with expertise in the area of paediatric consultation-liaison at the Sydney Children's Hospital Network. She is a clinical lecturer at the University of Sydney and an accredited supervisor for the Royal Australian and New Zealand College of Psychiatrists. Outside work, she enjoys the company of her three busy children, her family and social network.
Dr Mahmood earned her medical degree from the University of Baghdad and worked in rural and regional Australia for several years after arriving on a humanitarian visa. During her distinguished early career journey in child psychiatry, she developed educational material for the formal training programs. She has several publications in conferences and in peer-reviewed journals. Her research interest is taking a focus on children with chronic medical illness addressing procedural phobia, medical trauma and attachment disruption. She is currently involved in clinical trials in this area. She is an active member in local professional working groups concerned with paediatric emergency psychiatry and climate change & mental health.

She has a special interest in mental health workforce capacity building in areas where child psychiatry is under-served and has launched a professional Australian-Iraqi collaboration with the Iraqi board of medical specialisations to set the foundation of child and adolescent psychiatry training in Iraq. She is looking forward to embark in this new adventure as a coordinator for the Early Career Group with IACAPAP where she hopes to support the early journey of clinicians and academics in child and adolescent mental health.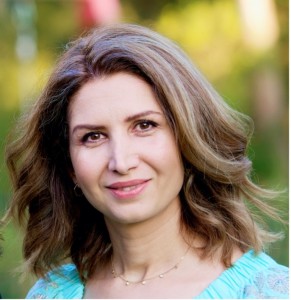 Dr Dicle Buyuktaskin Tuncturk is a medical doctor specialised in Child and Adolescent Psychiatry and a PhD candidate in Neuroscience at Gazi University, Ankara, Turkey. After graduating from Marmara University School of Medicine with the Dean's High Honor List, she attended Gazi University School of Medicine for her specialization. Her interests in psychology, science and community development united in the field of child and adolescent psychiatry.
During her educational years, she gained international academic and clinical experience by participating in internships in different countries which has given her a global understanding of ideas that can benefit the community. She has attended numerous trainings conducted by external (both in Turkey and overseas) experts and has participated in many national and international conferences where she presented academic work and educational lectures and published in peer-reviewed journals. She has ongoing research projects on neurodevelopmental disorders both in humans and animals.

She was also a fellow of the Helmut Remschmidt Research Seminar in Singapore 2020 which enabled her to gain precious insights into scientific research. She is also a part of the global communications team of IACAPAP. Dr Dicle Buyuktaskin Tuncturk desires to maintain her interests and be an active contributor to IACAPAP as the ECG Coordinator which offers a unique combination of professional/educational growth and collaboration among young IACAPAP members.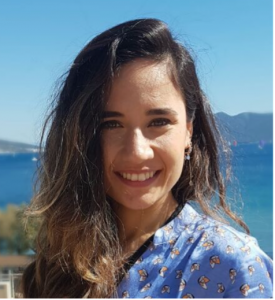 Applicants to join the Early Career Group will need to demonstrate proof that they are trainees or within seven years of qualification in child and adolescent psychiatry, general psychiatry, or allied profession. Details on the application for enrolment in Early Career Group can be found here.