9th IACAPAP Lunch & Learn Webinar

Thursday, 26 January 2023
12.00 PM - 12.45 PM CET (Central European Time) | 6.00 AM - 6.45 AM EST (Eastern Standard Time) | 7.00 PM - 7.45 PM (GMT +8)
TOPIC:
Familial high risk for schizophrenia and bipolar disorder: how does it affect the children and the families and what can we do?
Children born to parents with severe mental illness are at an increased risk of developing mental health problems themselves. They have a genetic predisposition and there are more likely to grow up in an environment that expose them to some or even many of the known risk factors for mental illness, e.g. instabile parenting, high levels of stress in the family, increased numbers of traumatic experiences etc.
In the Danish High Risk and Resilience Study, we investigated a cohort of 522 Danish children born to parents with schizophrenia and bipolar disorder and compared them to children born to parents without these disorders. Several informants and domains were included, all children having the same age at each wave, age 7, age 11 and now age 15 (ongoing). Results will be presented and perspectives for early intervention and prevention strategies will be suggested.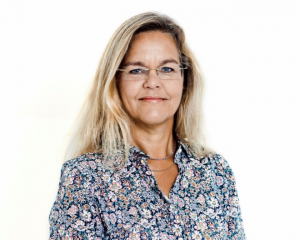 Anne Amalie Elgaard Thorup
Clinical Professor
Department of Clinical Medicine
University of Copenhagen
Child and Adolescent Mental Health Center
Capital Region of Denmark
Specialist in child and adolescent psychiatry, and working as a professor with focus on prevention and early intervention at the Institute of Clinical Medicine, Faculty of Health and Medical Science, University of Copenhagen since 2019.

Defended PhD thesis in 2005 from the OPUS project called 'Gender differences, negative symptoms and social network in patients with first-episode schizophrenia spectrum disorders randomized to standard treatment or integrated treatment in the OPUS trial' Faculty of Health Sciences, University of Copenhagen.

From 2012 funder and member of the PI group behind and the daily head of 'The Danish High Risk and Resilience Study- VIA 7' – a cohort study of 522 7-year old children born of parents diagnosed with either schizophrenia, bipolar disorder or neither of these two mental disorders . The cohort is being followed up over time, first time at age 11, called the VIA 11-study and second time at age 15, the VIA 15 study. Further, conducted a randomized intervention study, The Via Family Study, providing a specialized and cross-sectional intervention for children and parents in high risk families, has been conducted a long with register studies in the same field, and a large randomized controlled trial is being prepared a long with register studies in the field.

Special areas of interests are developmental psychopathology and early environmental risk factors like attachment, childhood trauma, family environment, social relations and social cognition, and early intervention and prevention.
The webinar is open for members of IACAPAP (Individual Members andIndividuals within IACAPAP Full Member organisation and Affiliate Member organisation are a member of IACAPAP).

This webinar will be conducted virtually via Zoom. There is no cost to attend, but registration is required in advance. Seats are limited and it's based on a first come, first served. E-certificate of attendance will be provided to those who have attended and completed the survey.

For more information on IACAPAP Membership, please visit https://iacapap.org/membership/ or contact info@iacapap.org.

Thank you.