6th IACAPAP Lunch & Learn Webinar

Wednesday, July 27, 2022
1.00 PM - 1.45 PM CEST (Central European Summer Time)
Prevalence and burden of psychiatric disorders in children and adolescents in Lebanon
This presentation will review studies investigating the prevalence of psychiatric in children and adolescents in Lebanon conducted by our team including "Psychopathology in Children and Adolescents in Lebanon Study (PALS), the first national mental health survey in this age group. Treatment seeking behaviors and treatment gap will also be presented. Finally, efforts to bridge the treatment gap as part of school-based interventions will be discussed.
Fadi Maalouf, M.D.

Associate Professor & Chairperson
Department of Psychiatry
Faculty of Medicine and Medical Center
American University of Beirut

Dr. Fadi Maalouf is the Chairperson of the Department of Psychiatry, and an Associate Professor at the American University of Beirut. Dr. Maalouf also holds an adjunct faculty appointment at the University of Pittsburgh, USA.Dr. Maalouf is trained in General Psychiatry and Child and Adolescent Psychiatry and is certified by the American Board of Psychiatry and Neurology.Dr. Maalouf's research interest is in the areas of epidemiology of childhood psychiatric disorders and specifically emotional disorders and in school-based youth mental health interventions that aim at bridging the treatment gap in this population. Dr. Maalouf has received several grants and awards from prestigious organisations such as the American Academy of Child and Adolescent Psychiatry, the American Foundation of Suicide Prevention and the Harvard Medical School Center for Global Health Delivery. He is also an elected member of the Alpha Omega Alpha Honor Medical Society.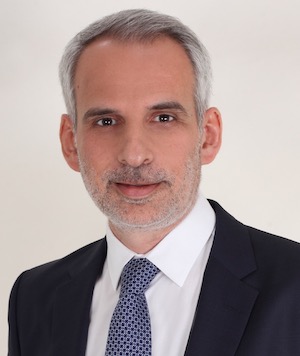 The webinar is open for public.
This webinar will be conducted virtually via Zoom. There is no cost to attend, but registration is required in advance. Seats are limited, and it's based on a first come, first served.
For more information of IACAPAP Membership, please visit to https://iacapap.org/membership/ or contact info@iacapap.org.