5th IACAPAP Lunch & Learn Webinar
Tuesday, May 24, 2022
1.00 PM - 1.45 PM CEST (Central European Summer Time)
Mental Health Intervention for Children and Young People in Africa: Importance of psychosocial treatments
Effective treatments for children and young people with mental health difficulties require multimodal approaches informed by ecological/social, psychological, and biological approaches. Within these models, medical interventions are sometimes essential components of treatment packages such as for psychosis, bipolar illness, and ADHD. However, psychological and socio-environmental approaches are equally crucial in their own rights and in synergy with medical approaches. In recognition of the latter point, this presentation will explore effective psychosocial interventions for children and adolescents with mental health difficulties with emphasis on Low and Middle Income Countries.
Dr Cornelius Ani
Honorary Clinical Senior LecturerC
Division of Psychiatry
Hammersmith Hospital Campus
Imperial College London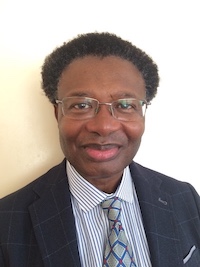 The webinar is open for members of IACAPAP only. Please click here to register.
This webinar will be conducted virtually via Zoom. There is no cost to attend, but registration is required in advance. Seats are limited and it's based on first come, first served. E-certificate of attendance will be provided to those who have attended the webinar and completed the survey.
For more information of IACAPAP Membership, please visit to https://iacapap.org/membership/ or contact info@iacapap.org.