14th IACAPAP Lunch & Learn Webinar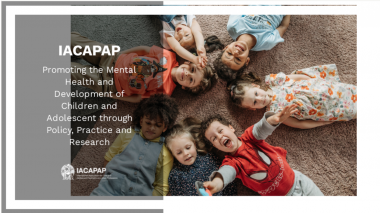 Thursday, November 16, 2023
12:00 PM EST (Eastern Standard Time) | 6:00 PM CET (Central European Time)| 5:00 PM UTC
Note: This webinar has been scheduled to accommodate the time zone of the North America region.
Topic: Working with Families
Dr. Kramer will introduce the program by describing Family Psychiatry as biological psychiatry. The three basic reasons are, 1) the human brain is a "social brain" primarily; 2) the organ system of the human brain is the Primate Social Organ System (PSOS), consisting of groups of brains in regular interaction with each other; and 3) the evolutionary social organization of humans is a relatively small group connected by kinship and early forms of marriage. Meaningful changes in the human brain occur through experience; the role of family psychiatry is to catalyze experience in the context of the PSOS. John Bowlby, who described himself as a family psychiatrist, named what is now called biological psychiatry as "physiological psychiatry. After the introduction, Drs. Kramer and Rahmani will have a conversation about Family Psychiatry. Dr. Kramer practiced family psychiatry for 32 years, and Dr. Rahmani has for ten years.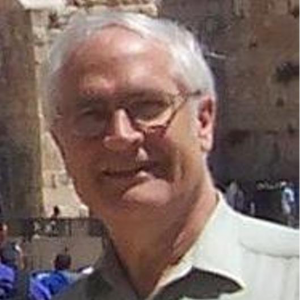 Gordon Harper
Assoc Professor (part-time)
Harvard Medical School Psychiatry
United States
IACAPAP Vice President
Douglas A. Kramer, M.D., M.S.
Emeritus Clinical Professor of Psychiatry, University of Wisconsin School of Medicine
Chair, Committee on Research, Group for the Advancement of Psychiatry
United States
During his last year of medical school at the University of Wisconsin, Dr. Kramer and his wife Patti, a physical therapist, volunteered to work for three months at a Moravian missionary hospital on the Moskito Coast of Nicaragua; this was followed by two months at an innovative family practice clinic in the Appalachian region of eastern Kentucky, in the second poorest county in the country.

Following a straight surgical internship in Vermont, they went to the Aleutian Islands where Doug was a Navy Flight Surgeon, and Patti volunteered as a learning disabilities specialist at the elementary school. Dr. Kramer also served as the base psychiatrist, and the alcohol and drug abuse officer (1973-75).

While in the Aleutians, he also served as the medical consultant to the Health Aide for the Aleut village on the neighboring island of Atka. Communication with her was by shortwave radio, with occasional 12–hour tugboat rides to see urgent patients (which meant 11 hours of seasickness each way).

The Aleutian period was followed by employment as a full-time Emergency Department Physician in Madison, Wisconsin for six months, continuing more than half-time during his four years of psychiatry residency and child psychiatry fellowship, usually one 14-hour shift per week and one 48-hour shift monthly

After practicing family psychiatry for nine years at the Atlanta Psychiatric Clinic (where experiential psychjotherapy originated), Dr. Kramer furthered his education in the science of animal behavior by studying under the leading ontogenist in the world at the time, Jack P. Hailman, at the University of Wisconsin, earning a Master of Science in Ethology in 2000.

Dr. Kramer's scientific contributions to child and adolescent psychiatry include his efforts to champion a 'comprehensive biological' approach as the basic science of psychiatry – the whole family being the translational component of a comprehensive biological psychiatry. Under the title, "The Biological Roots of Child Psychiatry," he organized sixteen Symposia, beginning in 1996, at the Annual Meetings of AACAP; as well as publishing over 30 AACAP News columns on this topic.

Dr. Kramer practiced medicine in a variety of specialties for over 49 years. During the final seven years, he was Medical Director of a residential treatment center for addiction, and Psychiatric Consultant at the women's prison in Wisconsin. Over 80% of his work at the prison was treating women with PTSD, which almost always began with childhood sexual abuse.

Dr. Kramer is Emeritus Clinical Professor, Department of Psychiatry, University of Wisconsin School of Medicine and Public Health; and Chair, Committee on Research, Group for the Advancement of Psychiatry (GAP). He is Past Chair, Committee on the Family, American Academy of Child & Adolescent Psychiatry (AACAP).
Mariam Rahmani, MD, DFAPA, DFAACAP
Clinical Associate Professor
Department of Psychiatry
University of Florida
United States
Dr. Mariam Rahmani is a board-certified child, adolescent, and adult psychiatrist. She grew up in Kuwait and Pakistan and moved to the USA for college. She completed her medical, residency, and fellowship training at the University of Florida (UF). She was the Training Director of Child and Adolescent Psychiatry fellowship program at UF for over 7 years before she stepped down to transition to her new job, the Associate Training Director of Child and Adolescent Psychiatry fellowship at the Eastern Virginia Medical School, which she will begin in January 2024. Her professional interests include education, girls' development, and family work.
Important note
1. The IACAPAP webinar will be held at different times to accommodate attendees and members from various regions. The 14th IACAPAP Lunch & Learn Webinar is scheduled to cater to the North America region's time zone.

2. The webinar is open for member of IACAPAP (Individual Members and Individuals within IACAPAP Full Member organisation and Affiliate Member organisation).

3. This webinar will be conducted virtually via Zoom. There is no cost to attend, but registration is required in advance. Seats are limited and it's based on a first come, first served. E-certificate of attendance will be provided to those who have attended and completed the survey at the end of the webinar. The webinar survey will show in the browser when the webinar ends.

4. For more information on IACAPAP Membership, please visit https://iacapap.org/membership/ or contact info@iacapap.org.