13th IACAPAP Lunch & Learn Webinar

Thursday, September 21, 2023
12:00 PM Sydney | 4:00 AM CEST | 2:00 AM UTC | 10:00 PM EDT on September 20, 2023
Note: This webinar has been scheduled to accommodate the time zone of the Asia Pacific region.
Topic: 25 years of CAMHS-disaster interventions: Model of care and potential lessons for pandemics and children experiencing military conflict
Australia is at times a harsh environment with frequent floods, cyclones and devastating wildfires. Developed over a long period, a frequently employed Australian child and adolescent mental health approach is a universal school-based screen for PTSD, anxiety and depression, followed by targeted assessments and then delivery of trauma-focused CBT aided by a parent- and child-trauma workbooks. Examples of this model will be given, ranging from small single traumatic events (e.g., an accident involving one school) to very large natural disasters. The talk will conclude with discussion of the utility of this approach with young people impacted by pandemics and man-made disasters such as military conflict.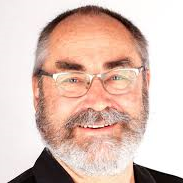 Nick Kowalenko
University of Sydney
Deputy Chair, Emerging Minds
Australia
IACAPAP Vice President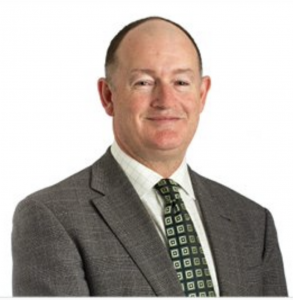 Professor Brett McDermott
Statewide Director CAMHS
Professor of Child and Adolescent Psychiatry, Utas
Tasmanian Centre for Mental Health Service Innovation (TCHMSI)
University of Tasmania
Australia
Director Hand-n-Hand Peer Support, Australia
Brett McDermott is an Australian medical graduate who trained in Psychiatry, and Child and Adolescent Psychiatry in the UK and Sydney. Academic appointments include Professor of Child and Adolescent Psychiatry at the University of Tasmania, By-Fellow at Churchill College, Cambridge University and Adjunct Professor at James Cook University. From 2002-2014 Professor McDermott was the Executive Director of the Mater Child and Youth Mental Health Service (Brisbane) and from 2006-2016 was a Board Director of beyondblue: the National Depression Initiative. His current appointment is Specialty Director Tasmania CAMHS. Professor McDermott has published over 100 articles in peer reviewed journals. Clinical and research interests include PTSD and disaster medicine, and CAMHS service development and evaluation.
Important note
1. The IACAPAP webinar will be held at different times to accommodate attendees and members from various regions. The 13th IACAPAP Lunch & Learn Webinar is scheduled to cater to the Asia Pacific region's time zone.

2. The webinar is open for member of IACAPAP (Individual Members and Individuals within IACAPAP Full Member organisation and Affiliate Member organisation).

3. This webinar will be conducted virtually via Zoom. There is no cost to attend, but registration is required in advance. Seats are limited and it's based on a first come, first served. E-certificate of attendance will be provided to those who have attended and completed the survey at the end of the webinar. The webinar survey will show in the browser when the webinar ends.

4. For more information on IACAPAP Membership, please visit https://iacapap.org/membership/ or contact info@iacapap.org.