E-Textbook Editor-in-Chief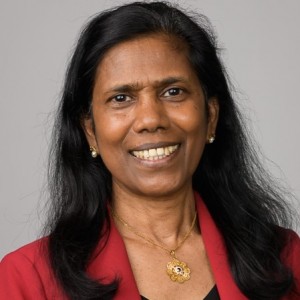 Professor Eapen is Chair of Infant, Child and Adolescent Psychiatry at UNSW Sydney, Clinical Academic and Head of the Academic Unit of Child Psychiatry and Director of BestSTART Child Health Academic Unit at South West Sydney Local Health District. She is Director of the Early Years Program at the Autism Co-operative Research Centre and was part of a four-member Executive Group that led the development of the National Guideline for the Assessment and Diagnosis of Autism, which has been accredited by the NHMRC and utilised by the NDIS. She is also Stream Director for Early Life Determinants of Health (ELDoH) Clinical Academic Group under SPHERE, which is an Advanced Health Research and Translational Centre.
Eapen has consistently demonstrated the ability to translate research findings covering the interface between basic and clinical research, service delivery and policy applications with a focus on neurodevelop mental disorders. She has authored over 350 peer reviewed publications, and >150 conference presentations including national and international keynote and plenary talks, and contributions to television/radio/print media.
She is part of major research collaborations totalling >40 million. Testament to her national and international standing include her leadership roles (e.g. Treasurer, International Neuropsychiatry Association; Chair, Bi-national Committee of the Faculty of Child & Adolescent Psychiatry, Royal Australian and New Zealand College of Psychiatry), memberships in major consortiums (e.g. the International Homozygosity Mapping Collaborative for Autism, Psychiatric Genomics Consortium and the Obsessive Compulsive Foundation Genetics Collaborative) and editorial roles (e.g., Academic Editor, PLOS ONE and BMC Psychiatry).