Yewande Oshodi, MD, MPH, Mphil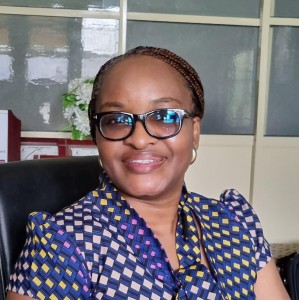 Dr. Yewande Oshodi is a Consultant Child and Adolescent Psychiatrist at the Lagos University Teaching Hospital (LUTH) and is an Associate Professor of Psychiatry at the College of Medicine of the University of Lagos. She currently heads the Child and Adolescent Psychiatry Unit of the Department of Psychiatry of LUTH.
She has her professional qualifications from the University of Lagos and from the National postgraduate Medical College of Nigeria and subspecialty from Colleges of Medicine of South Africa. She holds a Masters in Public health from the University of Lagos and an Mphil from Stellenbosch University, Capetown South Africa. She serves in top management position in the Lagos University Teaching Hospital (LUTH) as Deputy Chairman Medical Advisory Committees in charge of Research and training.
She has over 40 peer reviewed research publications with special emphasis on Children & Adolescents mental health matters. She is a founding faculty member of the Centre for Autism and Neurodevelopmental Disorders (CANDDo), a research centre of excellence of the University of Lagos and is also on the board of some mental health focused NGOs in Nigeria. She is a mental health advocate, trainer and public speaker.
Dr Oshodi is the current Secretary General of the International Association for Child and Adolescent Psychiatry and Allied Professions (IACAPAP).Her vision as Secretary-General is to ensure that the IACAPAP continues to play a leadership role in child and adolescent Mental health care and promotion globally, centrally connecting all its member societies and members while responding to the varied emerging learning needs of CAMH Professionals globally.