Luis Augusto Rohde, MD, PhD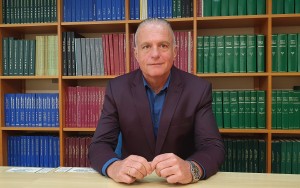 Luis A Rohde, MD, PhD is Professor of Child and Adolescent Psychiatry in the Department of Psychiatry at the Federal University of Rio Grande do Sul, Brazil, Director of the Program for Attention-Deficit/Hyperactivity Disorder at the Hospital de Clinicas de Porto Alegre, and Vice-Coordinator of the National Institute of Developmental Psychiatry for Children and Adolescent, Brazil. He is currently. He served as Associate Editor of the Journal of Attention Disorders (2018-2022), International Editor of the J Am Acad Child and Adolescent Psychiatry (2008-2017) and as Co-Editor of the European Child and Adolescent Psychiatry (2004-2013).
He is Immediate Past President of the World Federation of ADHD and was former Vice-President of the International Association of Child and Adolescent Psychiatry and Allied Professions. He was also a member of the American Psychiatric Association working group for defining ADHD diagnosis in the DSM-5.
Dr. Rohde's research interests include different ADHD facets, neurodevelopment, and child and adolescent mental health epidemiology. He has published extensively in peer review international and journals (460 papers) and has been an author or co-author in over 50 book chapters and editorials. He is editor or organizer of 8 books addressing child and adolescent mental health published in Brazil, UK, Germany, and the US. He has almost 40000 citations per doc and an H index = 85 (google scholar). In 2020, 2021 and 2022, he was included as a "Highly Cited Researcher" in Psychiatry and Psychology for the last decade by Clarivate – Web of Science (top 1% in these fields).