HONORARY PRESIDENTS OF THE EXECUTIVE COMMITTEE
Helmut Remschmidt, MD, PhD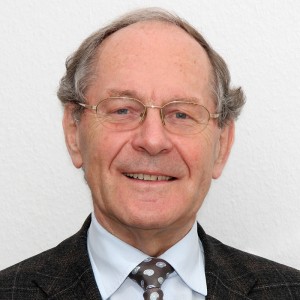 "My main scientific activities and interests are: Developmental Psychopathology, Forensic Psychiatry, Eating Disorders, Schizophrenia Research, Psychiatric Genetics, Treatment- and Evaluation Research.
I invested plenty of time and energy in measures for the qualification of young researchers and founded together with Martin Schmidt (Mannheim) Research Seminars, that I consecutively transferred to the European and International level. The international Association of Child and Adolescent Psychiatry and Allied Professions (IACAPAP) has named them now as Helmut-Remschmidt-Research-Seminars.
In 2004 I founded the Donald Cohen Fellowship Program for young researchers, a biannual program integrated into the IACAPAP World Congresses.
Another important engagement was devoted to therapeutic training and education of physicians and psychologists working in the field of Child- and Adolescent Mental Health. In 1981 I founded a training seminar for Child- and Family Therapy at the Philipps University Marburg, continued now as the "Institute for Behaviour Therapy and Behavioral Medicine". Together with my co-workers I carried out several treatment projects and developed quite a number of instruments for treatment evaluation, now widely used in Germany and in Europe.
Finally, it was always my intention to internationalize German Child- and Adolescent-Psychiatry. Through my engagement in international Research Societies I was able to organize the Congress of the European Society for Child- and Adolescent-Psychiatry (ESCAP) in Germany (Hamburg 1999) as well as the World Congress of the International Association for Child- and Adolescent Psychiatry and Allied Professions (IACAPAP) (Berlin 2004)." – Helmut Remschmidt, MD, PhD
Publications:
Editor and former Editor of several scientific Journals in the field of Child Mental Health, Psychiatry and Criminology. More than 400 article in peer reviewed Journals and books. Member of the Editorial Board of more than 30 Journals.