NON-ELECTED MEMBER OF THE EXECUTIVE COMMITTEE
E-Textbook Editor-in-Chief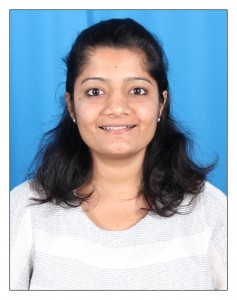 Dr. Uttara Chari is dually certified as a Clinical Psychologist and Special Educator in her home country – India. Currently, as Assistant Professor of Clinical Psychology at St. John's Medical College Hospital, Bangalore, India; her work engages her with children and adolescents across the health and sociodemographic spectrum. Having a keen interest in psychodynamic psychotherapy, her approach with clients is guided by a relational framework, grounded on theories of attachment and intrapsychic processes.
As an academician, Dr. Uttara enjoys teaching graduate and postgraduate courses in psychology; and supervising clinical work of Psychiatry residents. Her research has been in domains of pediatric psycho-oncology, HIV management, resilience, and therapeutic interventions.
Dr. Uttara seeks to bridge the gap in child and adolescent mental health care across the socioeconomic divide of the world. This has spurred her active participation in international conferences, publications across diverse platforms, contribution to the IACAPAP e-textbook, and grants/awards for her research.