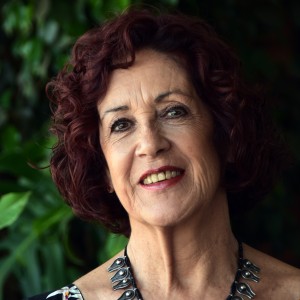 "I am a child and adolescent psychiatrist, my pre and post graduate training (1966-1973) was in the University of Chile. Later I did short post graduate training visits at the Institute of Psychiatry, Maudsley and Bethlem Royal hospitals in London and North Shore University and Bellevue hospitals in New York.
I am now retired from my clinical practice after seeing patients and their families for 50 years, 18 of which were in the public health sector and 31 in a private hospital where I founded the child and adolescent psychiatric unit.
I have always been interested in public health, and formed part of the staff in the Mental Health Department of the Ministry of Health when we recovered democracy, in charge of designing and implementing the Child and Adolescent Mental Health and the Child Maltreatment programs.
I am adjunct professor at the Eastern Medical Faculty of the University of Chile since 1975, where I have been involved mainly in postgraduate teaching in mental health, but also of paediatricians, teachers and professionals working with children, as well as psychoeducation for parents and the community in every opportunity available. My line of research has been child psychiatric epidemiology in schoolchildren and in the community as well as child abuse. I have published more than 80 papers and book chapters.
I belong to the Chilean scientific associations of Child and Adolescent Neurology and Psychiatry and of Psychiatry, Neurology and Neurosurgery, which have awarded me the utmost distinctions a professional can receive, that is from the peers. I also belong to the Pediatrics and Mental Health Chilean associations, The AACAP from USA and ACAMH from the UK. In 2020, the American Society of Hispanic Psychiatry gave me a Lifetime Achievement Award. I am very grateful for all the information I receive and use permanently from all the institutions I have mentioned.
I have always admired IACAPAP´s work in disseminating knowledge about mental health and helping to train specialists in the field. However, living so far away at the southern end of Latin America, I have not been able to attend meetings in a regular basis.
I see my role in IACAPAP in two areas:
1.- further connecting Chilean and Latin American professionals with opportunities for continuous training and professionals from different parts of the world and
2.- Enhancing visibility of the contributions that this region of the world can do for global child and adolescent mental health.
In that direction I suggest that, if any member of IACAPAP wants to know about mental health in Chile, he or she can open the link de la Barra F, Irarrazaval M, Valdes A, Soto-Brandt G. Evolving child and adolescent mental health and development programs in Chile. Rev Panam Salud Publica. 2019; 43: e33. https://doi.org/10.26633/RPSP.2019.33."
Flora de la Barra, MD