Füsun Cetin Çuhadaroglu, MD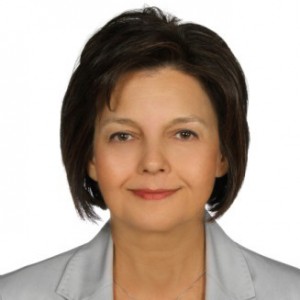 FÜSUN ÇUHADAROĞLU was graduated from Hacettepe School of Medicine, Ankara, Turkey, and had her training in general psychiatry and then in child and adolescent psychiatry in the same institution. Then she did a fellowship in adolescent psychiatry in Edinbourgh (1988)and research fellowship in Boston (2002) affliated with the Fogarty International MH-DD Program of NIMH where she also served as a mentor till 2015.
She and her collagues established CAP as a separate branch of medicine in Turkey with a 5-year training program (1990), founded the Turkish Association for CAP (1991) and published the first Textbook of CAP in Turkish (2008)
She was involved in international programs affliated with WHO , including the development of CAP training program in Albania as well as being a member of
the International Committee of AACAP.
She worked in the Board of ESCAP and ran the Policy Division between 2011-2019, also leading the program for the development of policy programs in member countries and she has been the general secretary of IACAPAP between 2014-2018.
She organized the 18. World Congress of IACAPAP (2008) and Regional Congress of ISAPP (2013).
She is the recipient of the AACAP's Ulku Ulgur, M.D.,International Scholar Award and IACAPAP Medal.
Her field of interest is development, mental health and psychiatric problems of adolescents where she published more than 100 papers and chapters and books in Turkish and in English.
She is currently the vice president in ISAPP and Concilor in IACAPAP.