Füsun Cetin Çuhadaroglu, MD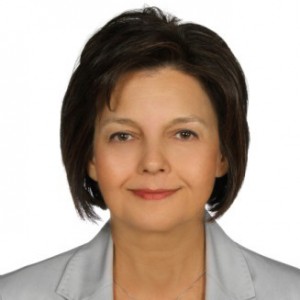 Dr. Julie Chilton is a Swiss-American child psychiatrist who has lived and worked in Botswana, Romania, Germany, Switzerland, and the UK. She currently resides in the US and is an Assistant Professor at the Yale Child Study Center in New Haven, Connecticut and is in private practice in North Carolina. Dr. Chilton often uses bibliotherapy to help her patients and their families understand that mental illness is common and treatable, and is Assistant Editor of the Journal of the American Academy of Child and Adolescent Psychiatry (JAACAP) Book Forum. Dr. Chilton is an Associate Editor of the IACAPAP Textbook of Child and Adolescent Mental Health and Presidential Fellow for Global Education. She has served on several committees for the American Psychiatric Association and the American Academy of Child and Adolescent Psychiatry, and is Chair of the Yale Child Study Center Alumni Organization.
Dr. Chilton loves to read, teach and learn and is passionate about increasing the availability of free evidence-based resources in child and adolescent mental health, especially in low-and-middle-income countries and other under-resourced areas around the globe. Clinically, her areas of expertise include cognitive behavioral therapy for the treatment of depression, anxiety, and OCD in children, adolescents, and adults, and medication management of psychiatric disorders in the pediatric population. She is an internationally recognized expert in physician wellbeing, and a longtime advocate for the destigmatization of mental illness. For more information about Dr. Chilton, you can visit the website seeonedooneteachone.net.